VASTRA currently buys from more than 80 artisan groups across India. Amongst the main crafts that we work with are : Hand block printing, Hand Weaving, Hand Embroidery, Leather, Lacquered Wood,  and Wood Carving. 
HAND BLOCK PRINTING : Block printing is one of the oldest known forms of printing color on fabric – evidence has been found of block printed fabrics dating back to 2000 BC. Intricate designs are drawn and carved into wooden blocks, which are dipped in dyes (vegetable or synthetic) and imprinted directly – and with great precision – onto the fabric. This technique continues in layers if there are multiple colors to complete the design. The state of Gujarat and neighboring state Rajasthan in Western India are recognized as one of the oldest block printing centers in the world. VASTRA carries home furnishings and clothing for men, women and children in hand block printed fabric.
Traditionally and still today, communities in Gujarat and Rajasthan have their own unique motifs, patterns, and color schemes, which identify not only their origins but also their status within the community.
 HAND EMBROIDERY : Traditional hand embroidery has been done by village women across India for hundreds of years. The unique combination of stitches, patterns, motifs and colors draw on the specific cultural tradition and customs of each ethnic group and distinctive region. Skills are passed down through generations. Embellishments are carefully done by using a needle and thread. The different types and names of embroideries depend on the community and region from where they come from. For example, Chikankari, Lambani, Suf, Pakko, and Jat are all specific names of embroideries, each one of them with a distinct variety in colors, designs, textures and styles. Gujarat, Rajasthan, Uttar Pradesh and Karnataka are some of the Indian regions famous for hand embroidery. 
Bell Making  :  The craft is many centuries old and originated in Sindh ( in Pakistan). These bells were used to identify cattle. Bells were tied around the cattle's neck so the owner would know of their whereabouts. Depending on the choice of the cattle herders, the bells were tuned by the Bell Makers. Different size of bells served for animals from goats, sheeps, cows, buffalos, camels etc.
This product is sourced directly from the artisan - Janmamad Lohar in the Kutch region who is a traditional Bell Maker and has made bells for various generations. 
The bell is made of scrap iron bought from local junk yard and coated with copper.  Scrap iron sheets are beaten to join together and given the required shape. The metal parts are joined  by a locking system without any kind of welding.
 Hand Weaving : Hand weaving is an old traditional technique of creating fabric. The longitudinal threads are called the "warp" and the horizontal threads are the "weft". The irregularities in handwoven fabric gives the textile a unique texture. Handwoven cotton fabric is excellent for wearing in hot climate as it breathes well and becomes softer with each wash. Gandhi promoted hand spun and handwoven fabric called Khadi and saw it as a symbol of self reliance. In Gandhi's words: "I am a salesman of swaraj (self governance) . I am a devotee of khadi. It is my duty to induce people, by every honest means, to wear khadi". VASTRA carries extensive range of home furnishings and clothing made in hand loom fabric.
Wooden Lacquered Toys of Channapatna :  Situated 60 kms southwest of Bangalore, Channapatna is often referred to  as the "Toy Town" ( Gombegala Ooru). Around 200 years ago, the King of Mysore, Tipu Sultan, invited Persian artisans to his city to  teach the art of toy making. Today, the craft has attained a Geographical Indication (GI) under the World Trade Organization and is recognised for its beauty and  bright and non-toxic colors in various parts of the world.  
Local workshops in Channapatna still use traditional techniques to make the toys. Locally found wood is turned on lathe and colored with organic sources such as turmeric for yellow, indigo for blue, red from vermillion and brown from "katha" (a paste of Catechu and water). Artisans use  locally available cactus leaf  to  file the wood. Each piece is finished by  hand to make sure that toys don't have any sharp edges. The lacquer finish makes them further smooth, imparting a luster and brightening even more the colors.
Below are some of our fair trade partners whose products we carry in our offline and online stores.
X
A new concept of art preservation
Kala Raksha Trust, a grassroots social enterprise, is dedicated to preservation of traditional arts. Comprising of artisans, community members, and experts in the fields of art, design and museums, Kala Raksha was founded on artisan initiative in 1993 in the desert region Kutch, in India.Artisan initiative and participation continue to be the pillars of Kala Raksha's work. Artisan Design Committees create exquisite contemporary work based in their traditions. Artisan Pricing Committees establish fair wages. Finally, artisans participate in sale of their work, linking them directly to their market. Kala Raksha produces some of the most exquisitely hand embroidered and patch worked products made in Kutch. Using only natural fibers and wherever possible natural dyes, the Trust makes a wide range of garments, accessories and home furnishings.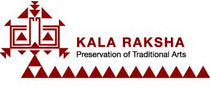 X
JAWAJA LEATHER ASSOCIATION
Jawaja is a group of local artisans comprising from the remote villages surrounding Beawar in Rajasthan. This artisan group is known for using traditional techniques for making goods from natural leather and colors. No machines are used. In the past, artisans made leather armour for the cavalry. In addition, they have also produced containers for gathering and storing water, leather shoes, the ornamented neck belts and face decoration of heard animals.

X
SHILPA TRUST
Shilpa Trust is based in Bangalore, INDIA and specialises in lacquered wooden products. The Managing Trustee of Shilpa Trust, Mr. M. Bhupathy, is an accomplished craftsperson and learned wood carving and turning from his father. The Trust works with economically disadvantaged artisans, many of whom have not had access to education. Besides a fair income, they provide artisans with children's educational assistance, free health check-ups, social security insurance, a loan program, skill training and product development.

X
QASAB
Qasab in Kutchi means craft skill. It was set up as an initiative in 1997 to revitalise the embroidery craft of Kutch ( Western India) and today includes1,200 rural master craftswomen from 11 ethnic communities spread across 62 villages in the arid interiors of Kutch, India. The Producer Company ensures that the artisans earn a dignified income and secure monetary benefits from selling their exquisite embroideries.
X
SAHAJ
Sahaj works with tribal women artisans of eastern Gujarat, INDIA . This NGO provides comprehensive training and support services that gives tribal families to earn home-based livelihoods through their traditional handicraft skills, as an alternative to seasonal urban migration.

X
HATHELI SANSTHAN
Hatheli Sansthan is based in the village of Tilonia, Rajasthan which promotes traditional crafts by employing rural women. Training and raw materials helps women from traditional communities to work from home, helping them to generate income. Hatheli Sansthan helps them to market their products within India and around the world.